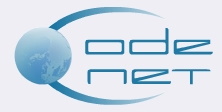 Microsoft Office
Microsoft Office is the most used application on PCs for a reason. It has 5 excellent core applications and more have been added with each release. Many people do not realise the power of the built-in functionality that Microsoft Office has in providing solutions to everyday tasks. With the use of Visual Basic for Applications this power is extended further to allow incredible custom applications to be created. The pages in this section of the site are here to help in providing examples and tutorials on how things can be done in MS Office.
Additionally there is a page of links to other sites I and other members of the site have found useful.
For custom solutions or training in any area of Microsoft Office or Visual Basic for Applications please contact us on consult@thecodenet.com. Further information on the services we provide can be found here.
[ Back to top ]