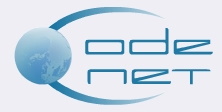 Visual Basic
Visual Basic is a powerful rapid application development platform and for this reason it is very popular. The pages in this section of the site are here to help in providing examples and tutorials on how things can be done in Visual Basic.
Additionally there is a page of links to other sites I and other members of the site have found useful.
For custom solutions please contact us on consult@thecodenet.com. Further information on the services we provide can be found here.
[ Back to top ]